Read the latest updates
15th Amendment
We've made a considerable effort to be able to help customers to be compliant. Our experts have assessed the supplied information and have only approved raw materials that meet the strict requirements of the new amendment. On this page you'll learn more about how we tackled these requirements.
Background
The 15th Amendment
Since September 23rd, 2022 the 15th amendment to the European regulation on food contact materials*, has come fully into force. This has significant effects on the entire supply chain for plastic products that are intended to come into contact with food.
This 15th amendment has significantly increased the demands on (intermediate) suppliers as well as producers of finished articles, increasing the number of substances that have limitations, and extending the mandatory information required in the Declaration of Compliance (DoC) in order to be compliant.
*(Comission Regulation (EU) 2020/1245 of September 2nd 2020 amending and correcting Regulation (EU) No. 10/2011)
We deliver peace of mind
The right materials
We have selected our raw materials only from suppliers that have their paperwork in order and are able to provide the required information.

Currently, all existing and newly developed products from Holland Colours that are supplied within the EU for food contact applications only contain 15th amendment compliant raw materials and are fit for use. We have also assessed the effect of our own processes via internal and external analysis, and these results are included in our DoC.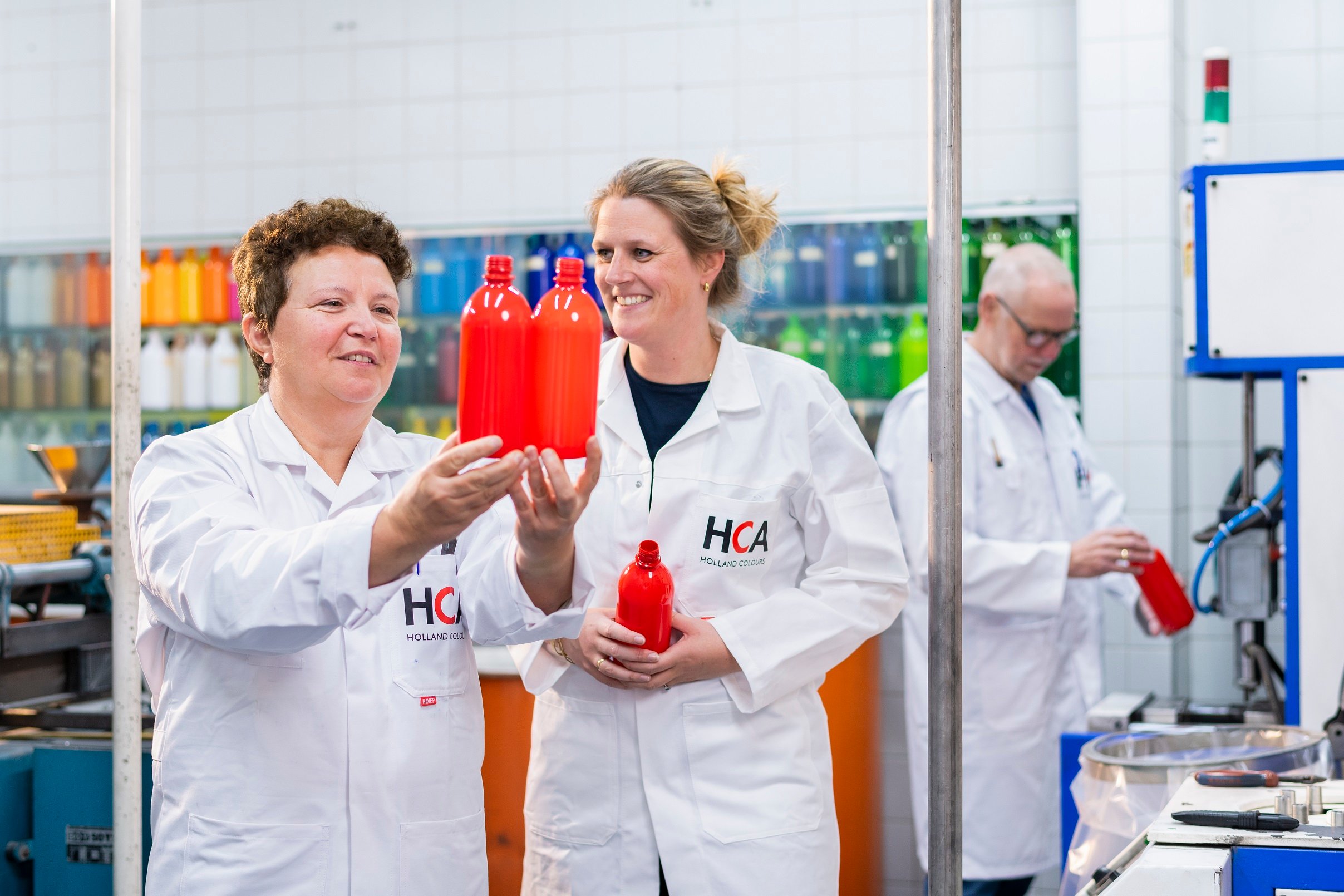 Technology
Specialized Software
We utilize specialized software to save our assessments and supporting documentation, and enter all substances present in raw material, including metals, primary aromatic amines and other Non-Intentionally Added Substances (NIAS) in the system. We then generate the DoC using all entered data and up-to-date regulatory information. These DoC's are based on Holland Colours' current knowledge and should be viewed as "living documents"; as soon as new information is available, these documents will be reviewed and updated accordingly.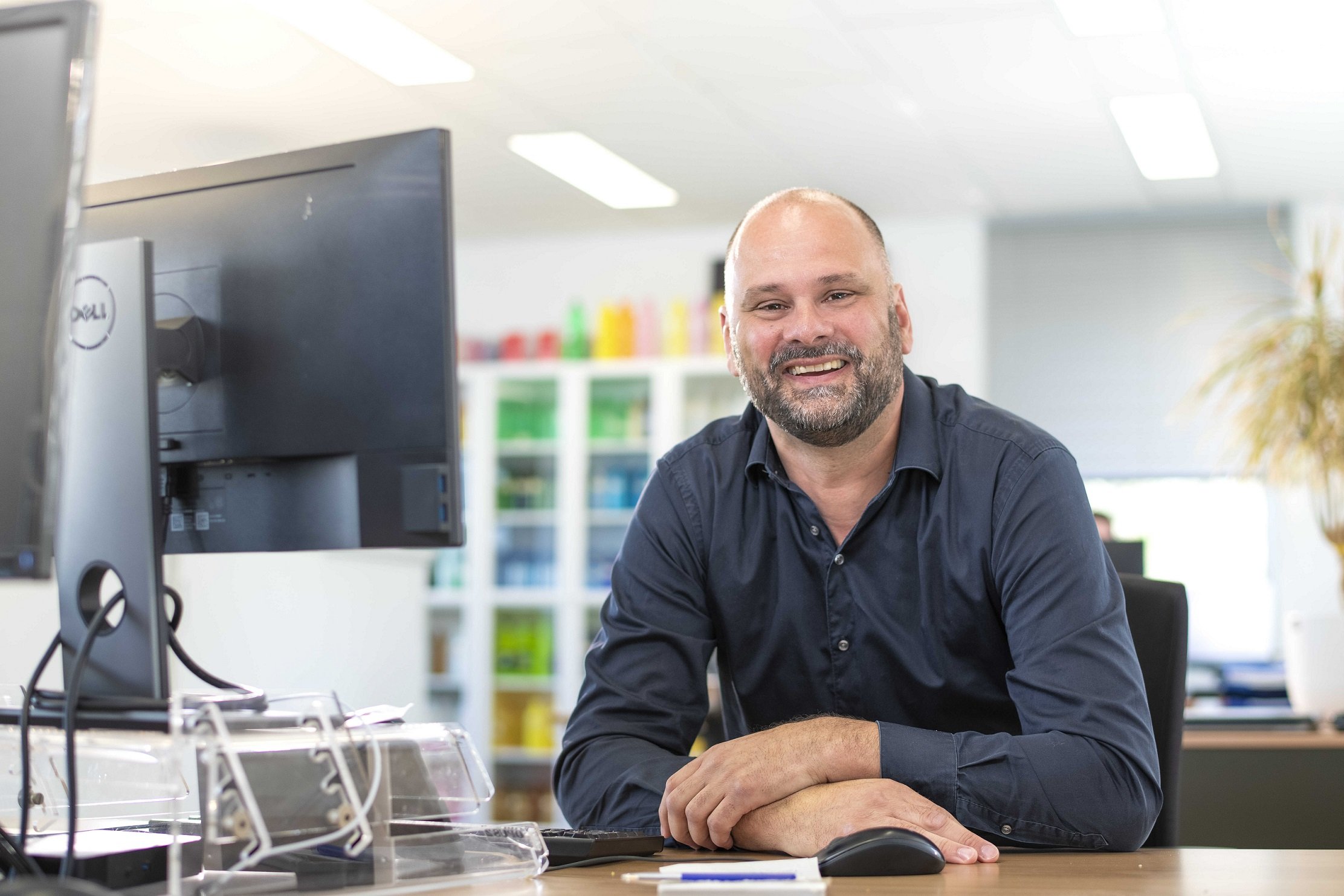 adapt
to stand
out
Extensive contact
Demands and information exchange
Suppliers have been informed of the requirements for the 15th amendment, starting early 2021. Holland Colours supports these suppliers and distributors with interpetation of the legislation, setting up compliant DoC's and, if needed, setting up reliable analyses for obtaining the required data.

Raw materials without proper compliance to the 15th amendment were not approved and have either been phased out or replaced with compliant raw materials.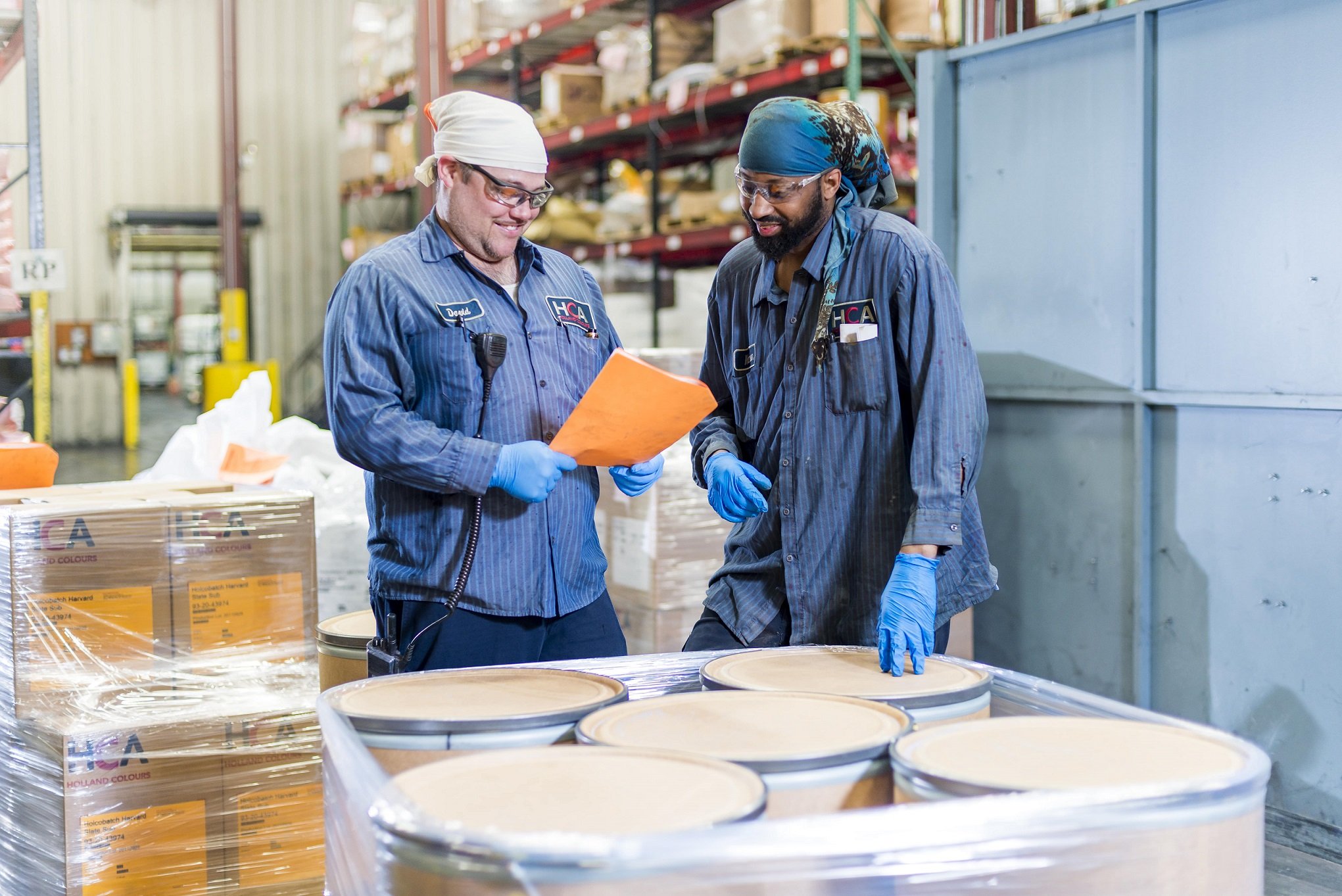 Documentation, data and assesments
Further steps we took
Well-documented assessments and accurate data
Holland Colours writes summaries of the supplied data, assessing the compliance to various legislations, especially 10/2011. These assessments, together with the corresponding documentation, is being kept up-to-date if new information arises. If the supplied data is insufficient, Holland Colours has also taken it onto itself to perform analyses to supplement the raw material information.

Claimed data is also supported by (external) analyses
Holland Colours has performed external analyses to confirm the theoretical values for our products that are based on the information from our suppliers. These not only include analyses of finished products to confirm the data in our DoC's, but also the analyses of NIAS added due to machinery wear and processing conditions such as heat and shear.

Process contribution is under control
Parameters such as metal contribution due to mechanical wear during processing and thermal degradation were included in the assessments at Holland Colours, making sure that the contribution of these processes are included in the data and end documentation. This data is based on the aforementioned external and internal analyses.
Keeping you informed
Customer support
Holland Colours gladly aids customers with their compliance, providing personal support based on requests. Additionally, we also are prepared to help customers with specific questions about impurities, process contributions or interpretation of the legislation.