One of our core values
Sustainability
It's vital for us to be a contributor to a sustainable industry. Together with our customers we create solutions that enhance recyclability, decrease energy consumption and help transform recycled material into new products.


Sustainability through innovation
Sustainable products and processes
We create solutions and products that enable our customers to reduce energy consumption, increase recyclability and minimize food waste. We also actively seek out how to make our own production processes more efficient and sustainable.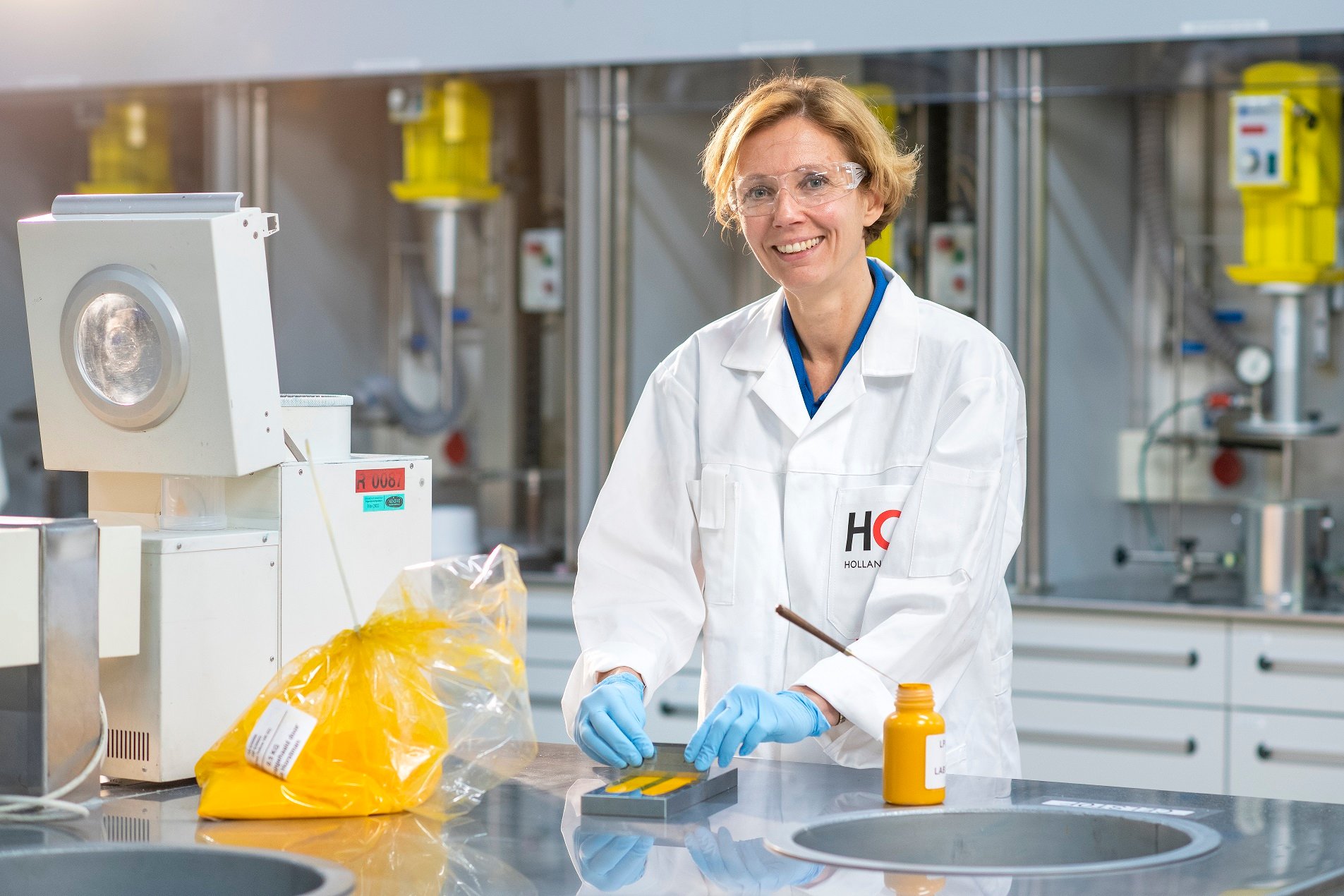 Improving sustainability
Innovation and co-design
We also work with start-ups that want to create new and valuable products using sustainability and recycling. As an experienced knowledge partner, we feel it is our duty to help these companies whenever we can.

Below you will find some of their stories.
Greatness from small beginnings
ColdHarbour Tiles
Coldharbour Tiles is a luxury eco-tile brand which manufactures wall and decorative tiles from 100% recycled plastic waste.

After witnessing an alarming amount of plastic waste while on missions as a freelance videographer in Africa, Emily Packer decided to roll up her sleeves and become part of the solution.
She created her first wall tile from recycled plastic at home in her kitchen, cutting up pieces of shampoo bottles and bottle caps, and melting them into what turned out to be the beginning of Coldharbour Tiles.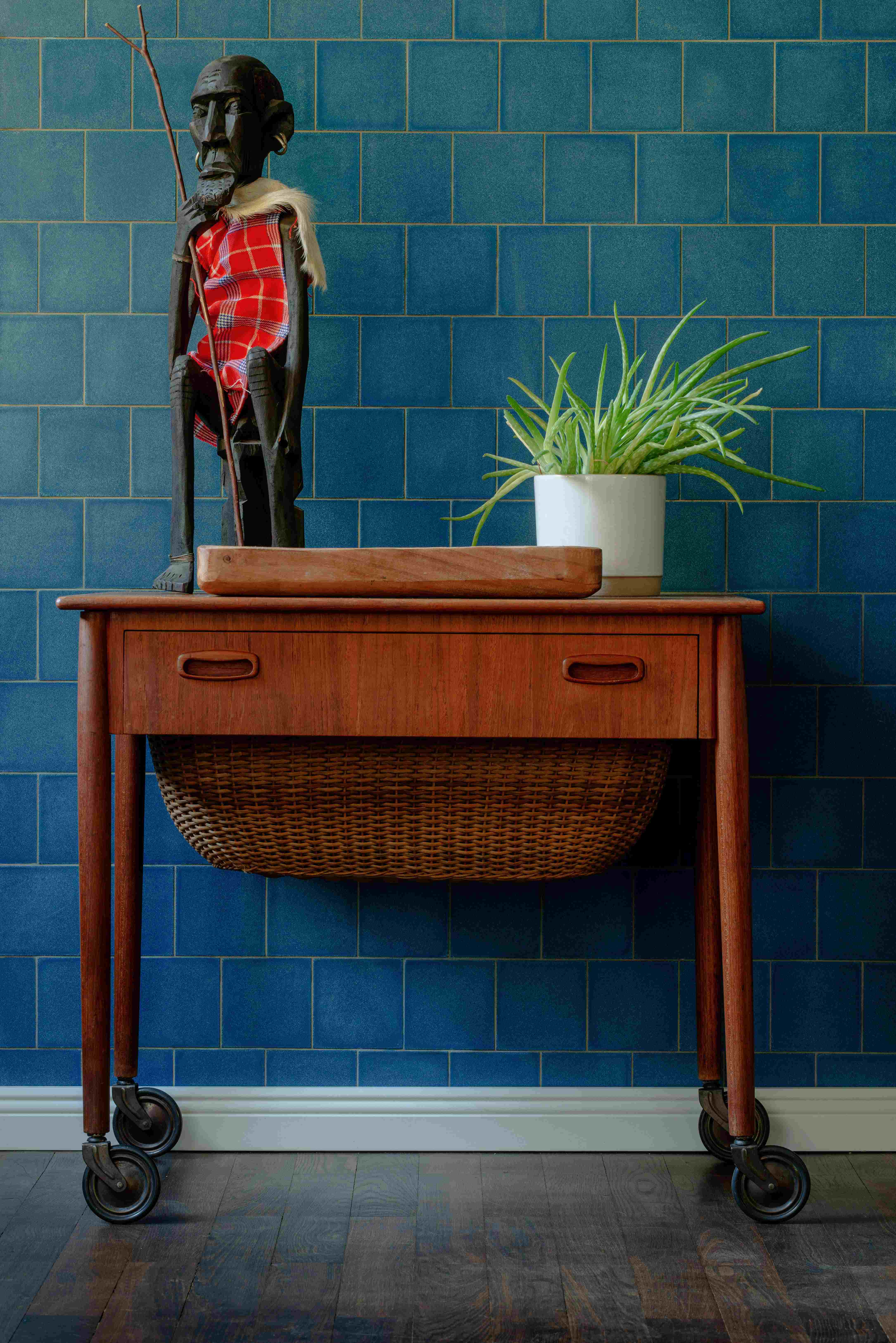 The tiles
adapt
to stand
out
Helping ideas grow
How we helped
"Before working with Holland Colours, there could be some batch consistency issues as a result of the source material.
Using the colourants and help from Holland Colours, we were able to create these really consistent colors, which helped the tiles look and feel like a luxury product.
I was throwing all these questions at them and they were ready to experiment and come up with creative solutions. They were willing to get their hands dirty and really dig into these issues.

We connected on our shared sustainability values."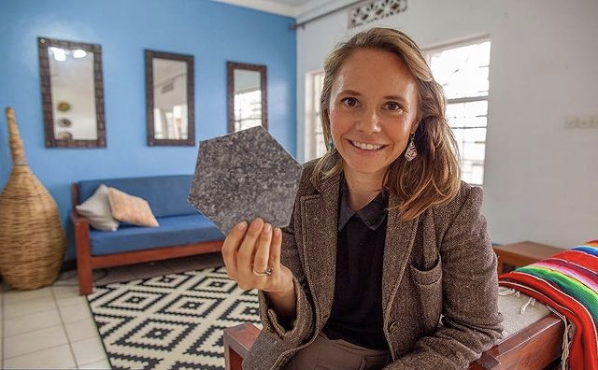 Driven by ideals
The Ocean Cleanup
We joined The Ocean Cleanup, the groundbreaking plastic cleanup organization founded by Dutch inventor Boyan Slat, in 2013. The Ocean Cleanup, a non-profit organization developing advanced technologies to rid the world's oceans of plastic, seeks long-term partnerships with companies that want to help to solve one of the biggest environmental problems of our times.
Holland Colours has worked closely with The Ocean Cleanup team to tailor our sustainable color concentrates in a biobased carrier (biobased color concentrates) to the requirements of the organization's first product made with certified ocean plastic: sunglasses. 100% of proceeds go back to The Ocean Cleanup to fund the continuation of the cleanup.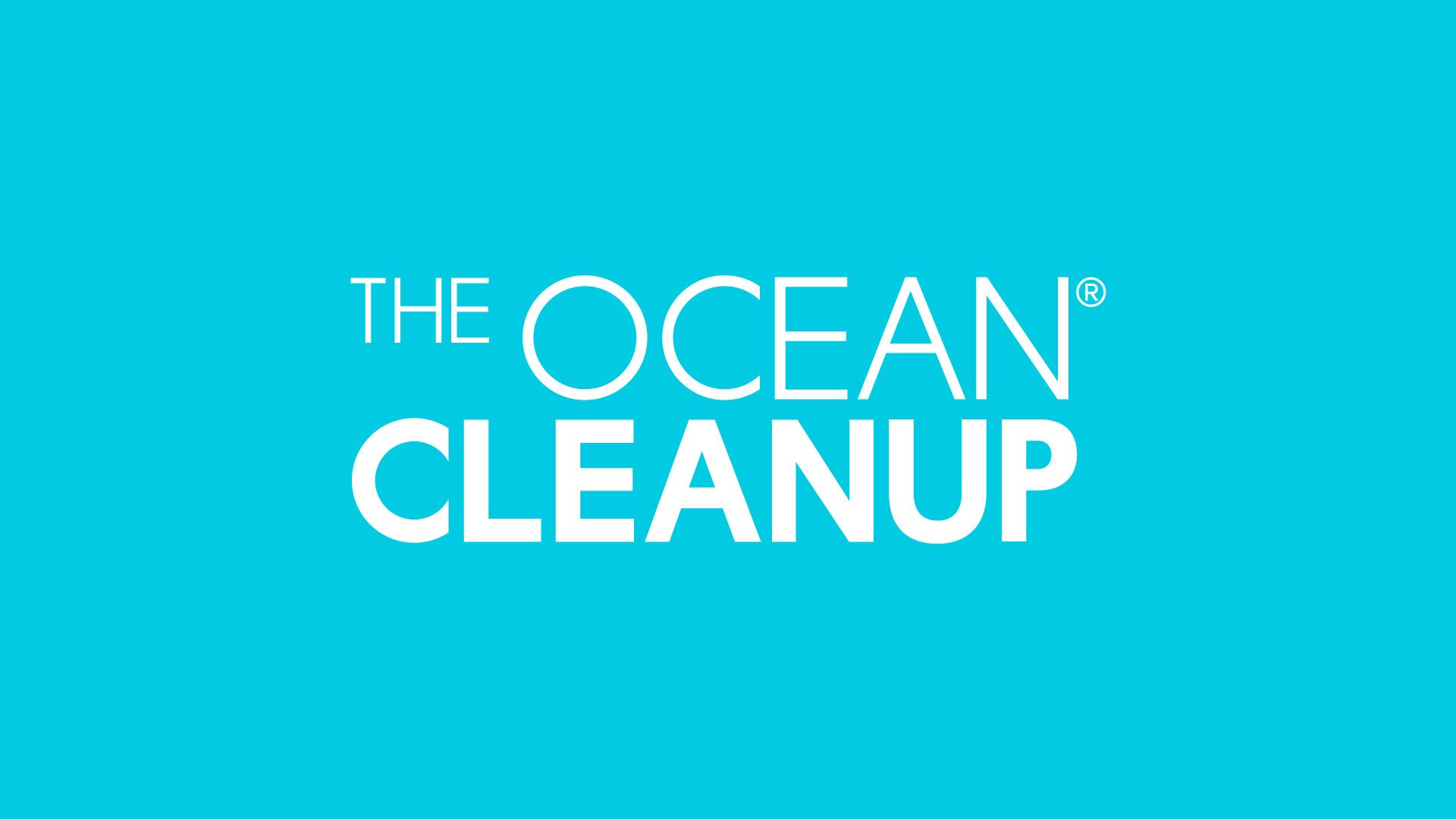 The end result
Cool and beneficial
For the plastic frame of the sunglasses, we delivered a biobased color concentrate to color the captured ocean plastics.

Specifically, The Ocean Cleanup was looking for two different shades of blue that could be dosed simultaneously to create a swirl pattern that would mimic the ocean.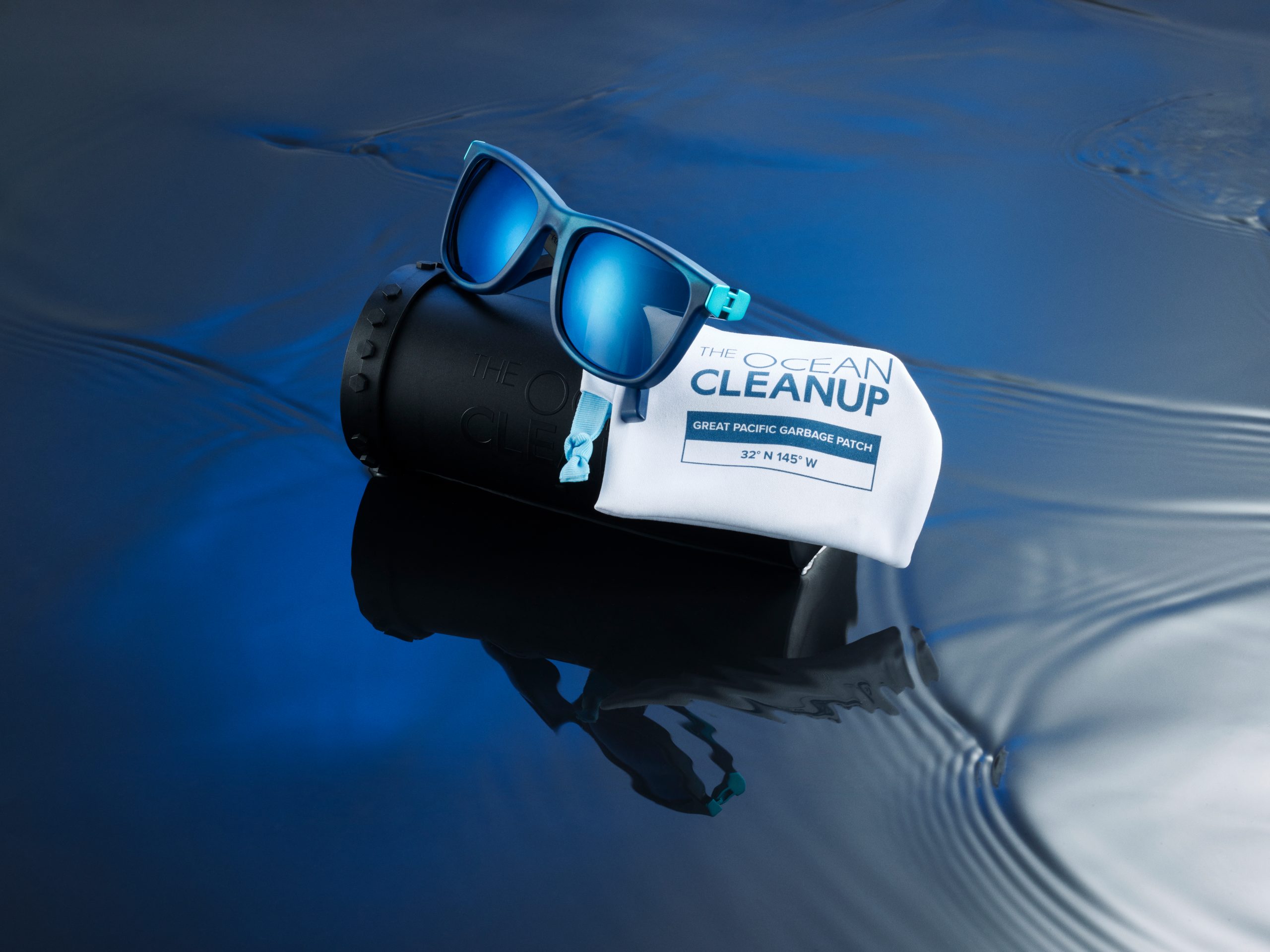 Our colorant
Great Plastic Bake Off
Turning recycled plastic into building materials
The Great Plastic Bake Off is an innovative start-up that uses recycled plastic waste and turns it into high quality building materials. They do this using their extraordinary mini-factories that allow them to be flexible, mobile as well as extremely efficient.

We're partnering with them to offer our knowledge and experience to create maximum protection and durability to the recycled end-products.