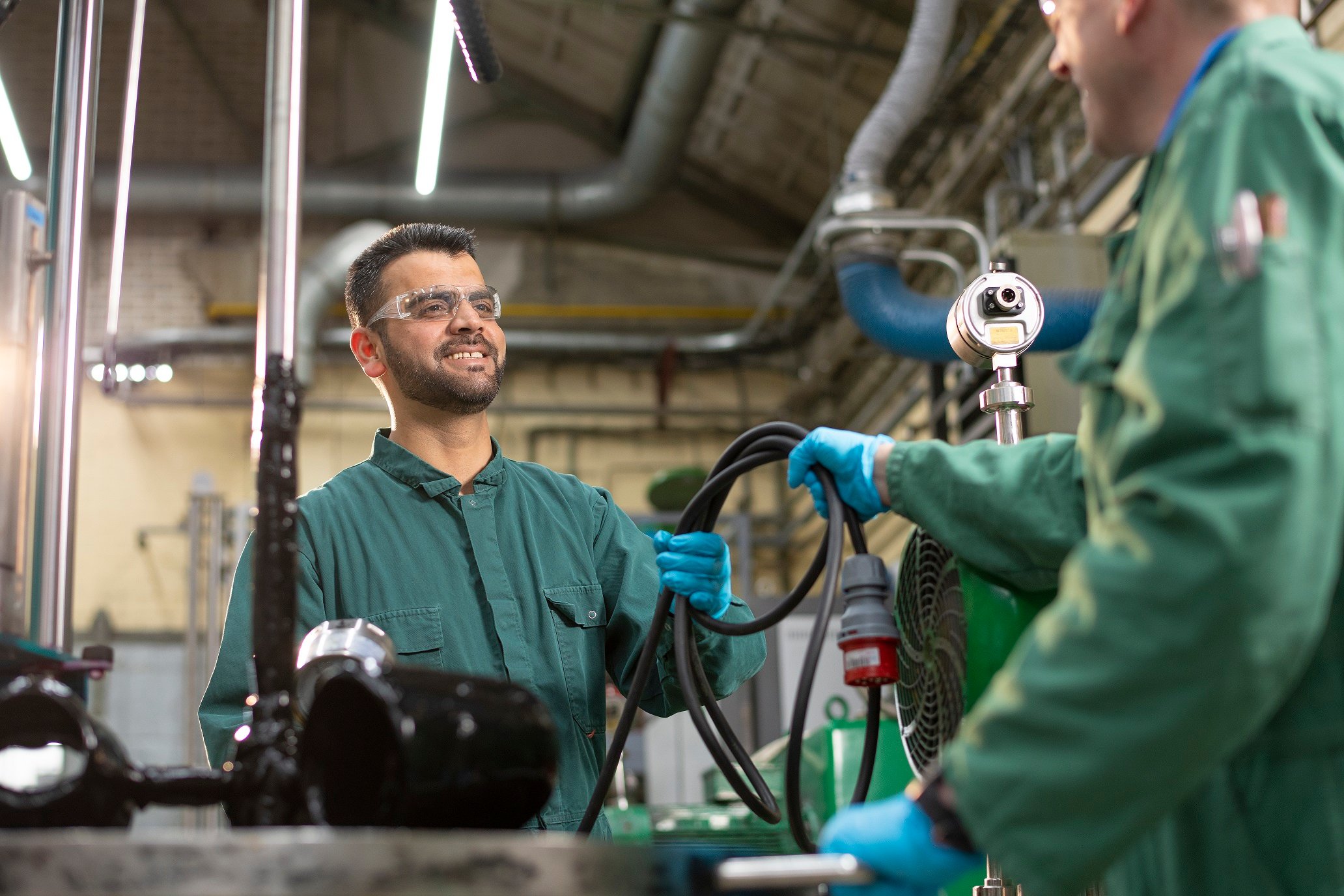 A full guide to the different methods
Coloring PVC
There are several different ways of coloring PVC, and we've created a quick overview of the pros and cons of each method available for coloring PVC in the flooring industry. First, we'll give an overview of 4 major methods as well as how they compare to each other so you can make an informed decision.
Introduction
Coloring PVC Floorings
When you start a production facility for the production of PVC flooring, you have various options how to add color to your flooring material. This guide will explain the different variants and the pros and cons of each method so you can make the best decision for your company.
What are the different methods?
What are the benefits and downsides to each method?
What are the requirements for each method?
What does this mean for your designs?
Because of our history and decades of experience as experts in the field of color, we've seen and created plenty of different methods for coloring all sorts of end applications. We've worked with designers and R&D engineers in the flooring industry to create extraordinary designs and streamline their coloring process.
We've come to understand the unique challenges the flooring industry faces. In order to create new and exciting designs, designers and creatives must have some flexibility and options in experimenting with new colors and finishes.
But in order to maintain the high quality as well as batch-to-batch consistency, R&D engineers are careful in monitoring as well as guarding the excellent process they've painstakingly created that delivers solid results. Therefore it's good to see the the different methods that can help the different stakeholders reach their goals simultaneously.
Table of contents
Download
Download this guide in PDF
Tip: you can always download this guide in handy, interactive PDF format.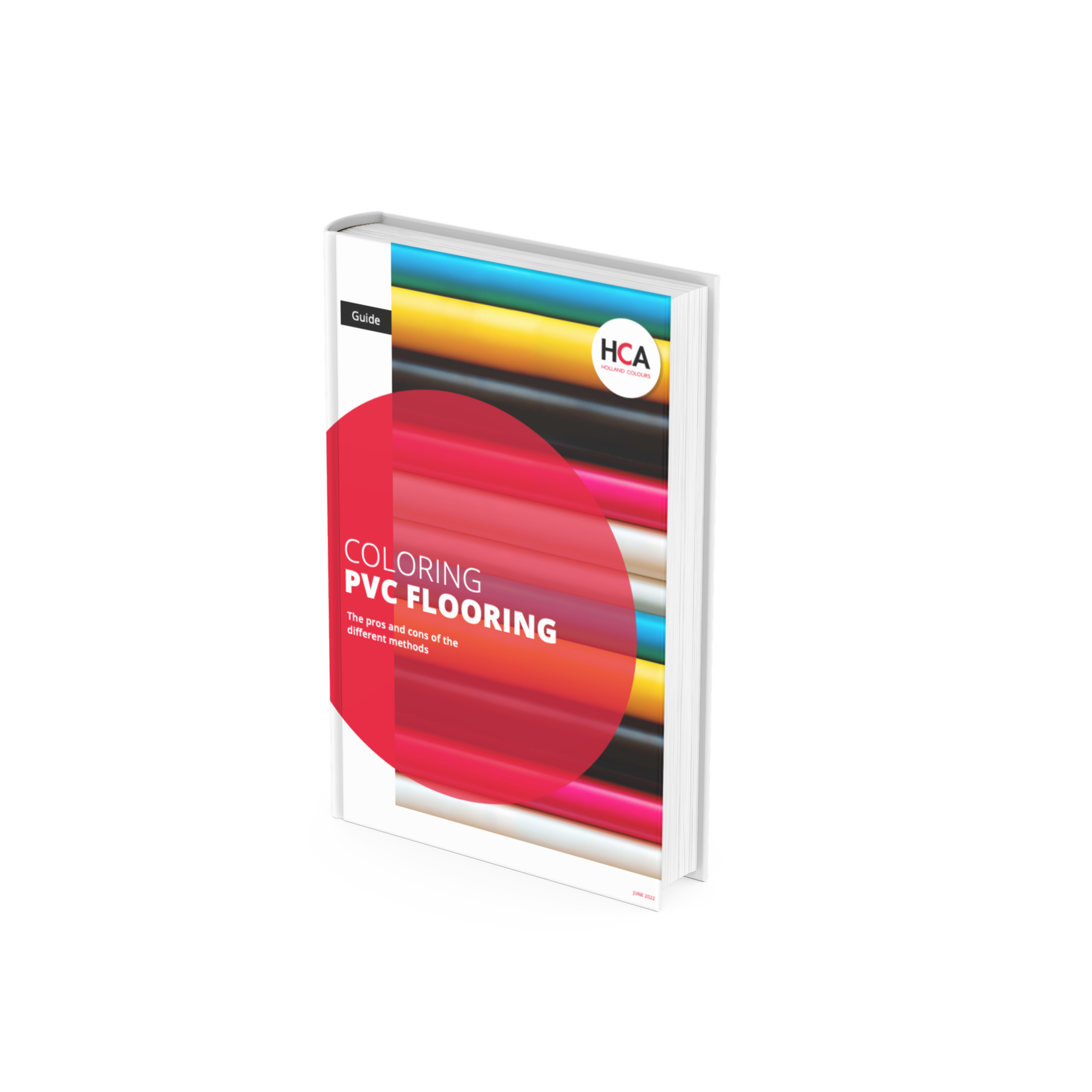 adapt
to stand
out
The pros and cons of pigment powders
Pigment Powders for PVC
The first option is to use pigment powders for PVC. Although this is the cheapest option when it comes to direct coloring cost, there are a lot of hidden costs when using this pigment for PVC, that result in pigment powder actually becoming a rather pricy option in the end.
The nature of pigment powders is that they need proper dispersion to release their color strength up to the point that there is no color strength reserve left.
This is important because if you do not disperse the pigment to the max, there is a risk of shifting colors in your production comparing batch to batch; this is a consequence of variations in shear force during the extrusion process. The effect of this will be a diminished batch consistency.
This has several negative outcomes:
Batches that you will have to discard. This means a lot of waste (which means a lot of
wasted money).
A negative environmental impact due to energy consumption being wasted.
A reduction in creative options because you don't want to risk upsetting the process and creating larger inconsistencies in your batches.
A significant amount of clean up to maintain proper plant hygiene.
In addition to this risk the
handling of pigment
powder is of course not the easiest job when it comes to good manufacturing practices and the related Health and Safety issues.
The pros and cons of pigment powders
PVC Masterbatches
Another possibility is to use a so called masterbatch: this is a pigment in a carrier of PVC. There are several advantages as compared to pigment powder:
This is a clean and easy solution because there is no dust and it's easier to handle.
Masterbatches use the same carrier as the basic material that is being
used to produce your flooring.
Compared to pigment powders, this is easier to dose automatically and handling is clean and easy without any health and safety issues.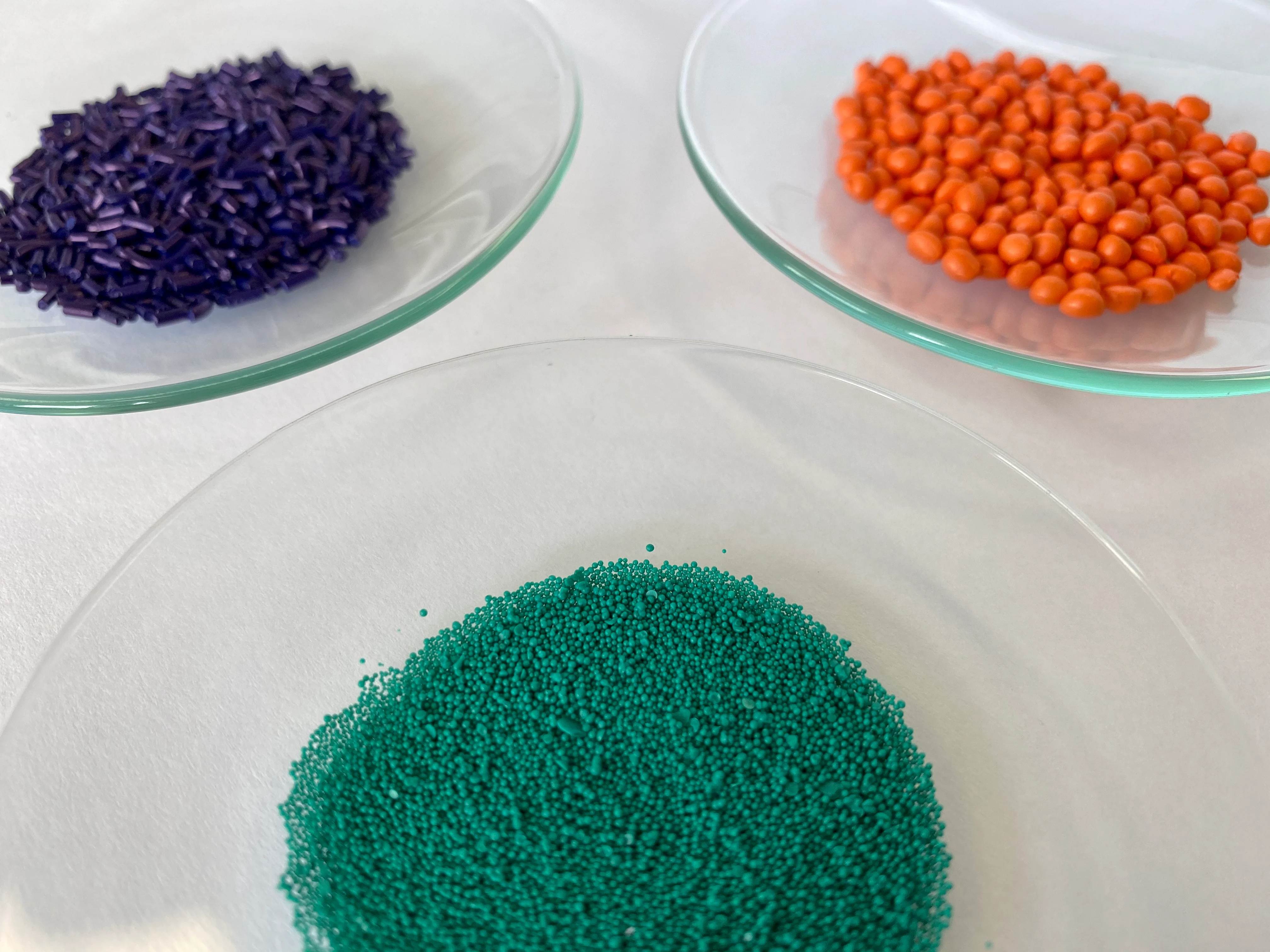 Wax
Wax Based Granular Beads
The ultimate option we would like to mention is a relatively new product in the market: the Wax Based Granular Beads.
This product has the benefits of the ease of use of masterbatch, combined with a perfect color distribution purely because of the fact that the carrier of this product has a lower melting temperature than the basic material.
This means the color will mix before the gelation process of the PVC has finished. The granular format allows automatic dosing in a clean and easy way, without any issues for Health and Safety.
Additionally, it is an easier solution with regards to hygiene. Batch-to-batch consistency is fully controlled so this option is very carefree and pleasant to work with compared to pigment powders.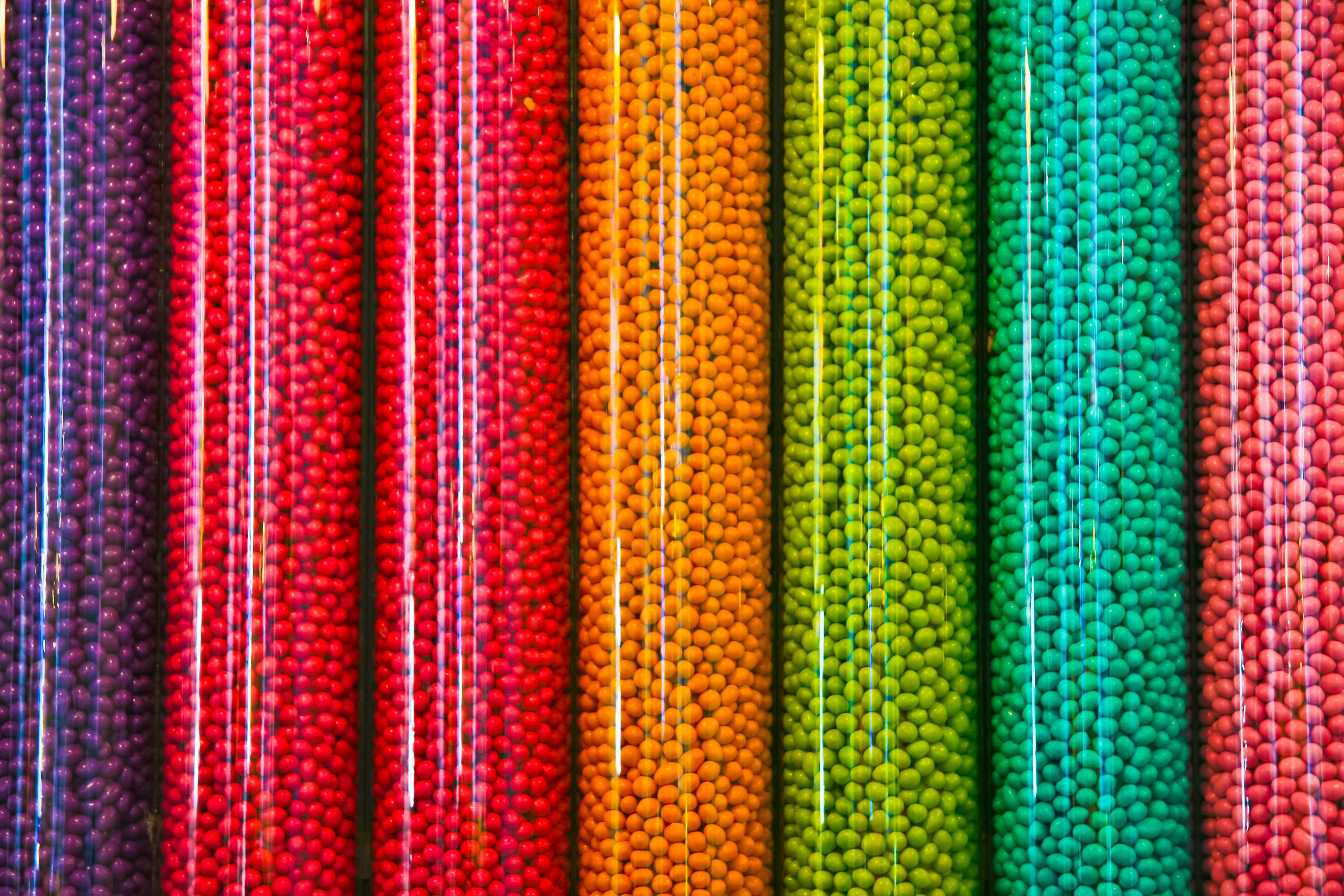 Liquids
Liquid Colorpastes
In a calendaring process a liquid colorant is the preferred option to add color to your process; color pastes are fully dispersed, liquid colorants in a plasticizer carrier.

The benefit of this option is that you can use the same plasticizer as is used in your plastisol, so there are no compatibility issues. Batch-to-batch consistency is controlled as the color strength specifications are defined and controlled.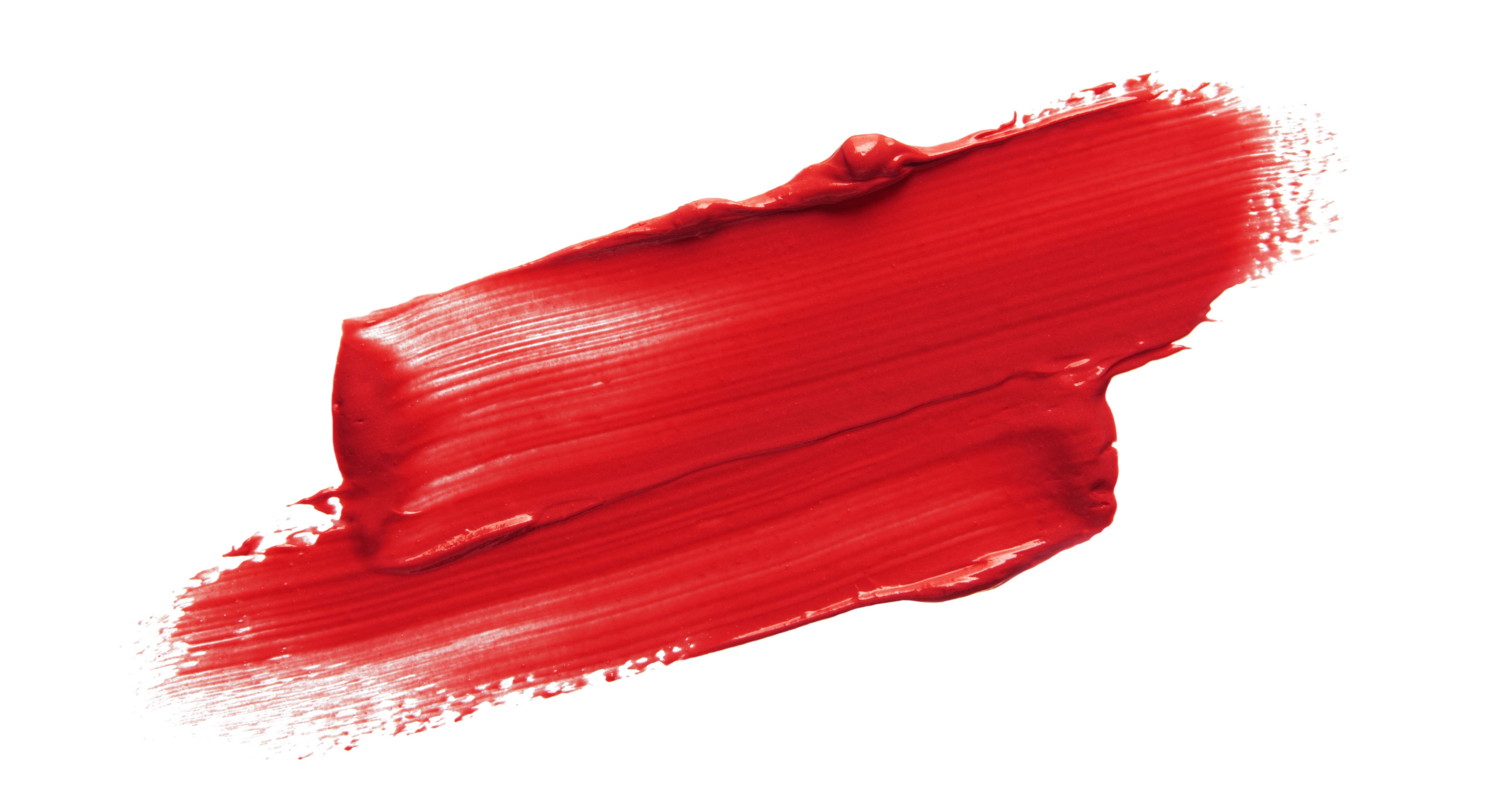 Obstacles
Conclusion
It is fair to say that there are different ways to add color into your process; nowadays reducing scrap rates and limiting energy use as a result of faster color changes are definitely of greater importance than achieving the absolute lowest cost per square meter.
Contributing positively to the environment and reaching your sustainability goals are extremely important and allows your brand to stand out. Beyond that, choosing a coloring solution that allows your creative team the flexibility and freedom to experiment and create new designs, while still maintaining quality as well as batch consistency is a massive win for your team, your company and your brand.
That's why we created specific formulations for those interested in coloring PVC, like Forbo, one of the largest flooring manufacturers in the world.

For example, Dazzle; a unique formulation that enables flooring creatives a huge array of options.
Margareth van Aken, Designer at Forbo Flooring
Testimonial
"What I love about Holland Colours is that we can communicate so easily and quickly with them and that they really listen and think through our challenges. We feel that they really understand us and through our collaboration we keep each other on our toes."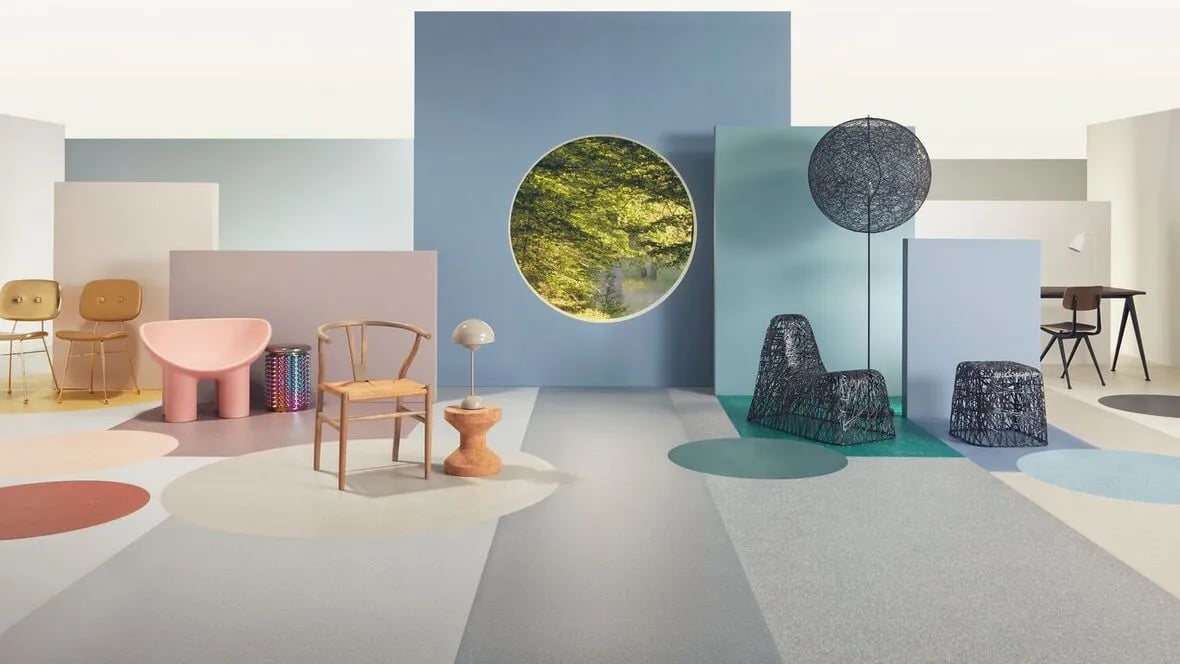 Let's create together
Co-Designing Creatively
We hope you've enjoyed reading this quick overview of the content. If you are interested in finding out more about how we can help you with coloring PVC in a cost effective manner in in a way that gives you more creative options, while improving your efficiency and improving your sustainability score, please reach out to us here.

We'd love to talk to you about our solutions so we can be of service.