Reduce Bottle Blowing Time
Protection Through Science
In an increasingly green economy, packaging industry players who can reduce bottle blowing time and/or energy consumption have an advantage. As a specialist in circular solutions, we created FastHeat to lessen blowing time and energy consumption and assist in the recyclability of your bottles. Quickening production, helping the planet and supporting you from start to finish, Holland Colours is ready to help turn up the heat on your time.
Used in: Beer/wine, carbonated soft drinks, condiments and dry food, cosmetics and personal care, detergents, fruit juice, pharma, ready to drink tea, spirits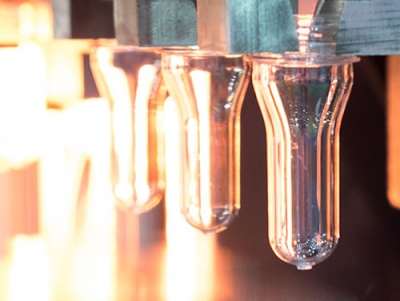 At a glance
The benefits
Reduce blowing time

Decreased energy consumption

Assist in the recyclability of your bottles

Greater speed to market
Along with reducing production time and energy cost, FastHeat can be combined with colorants to create a light blocking feature absorbing harmful radiation and transforming those wavelengths into harmless heat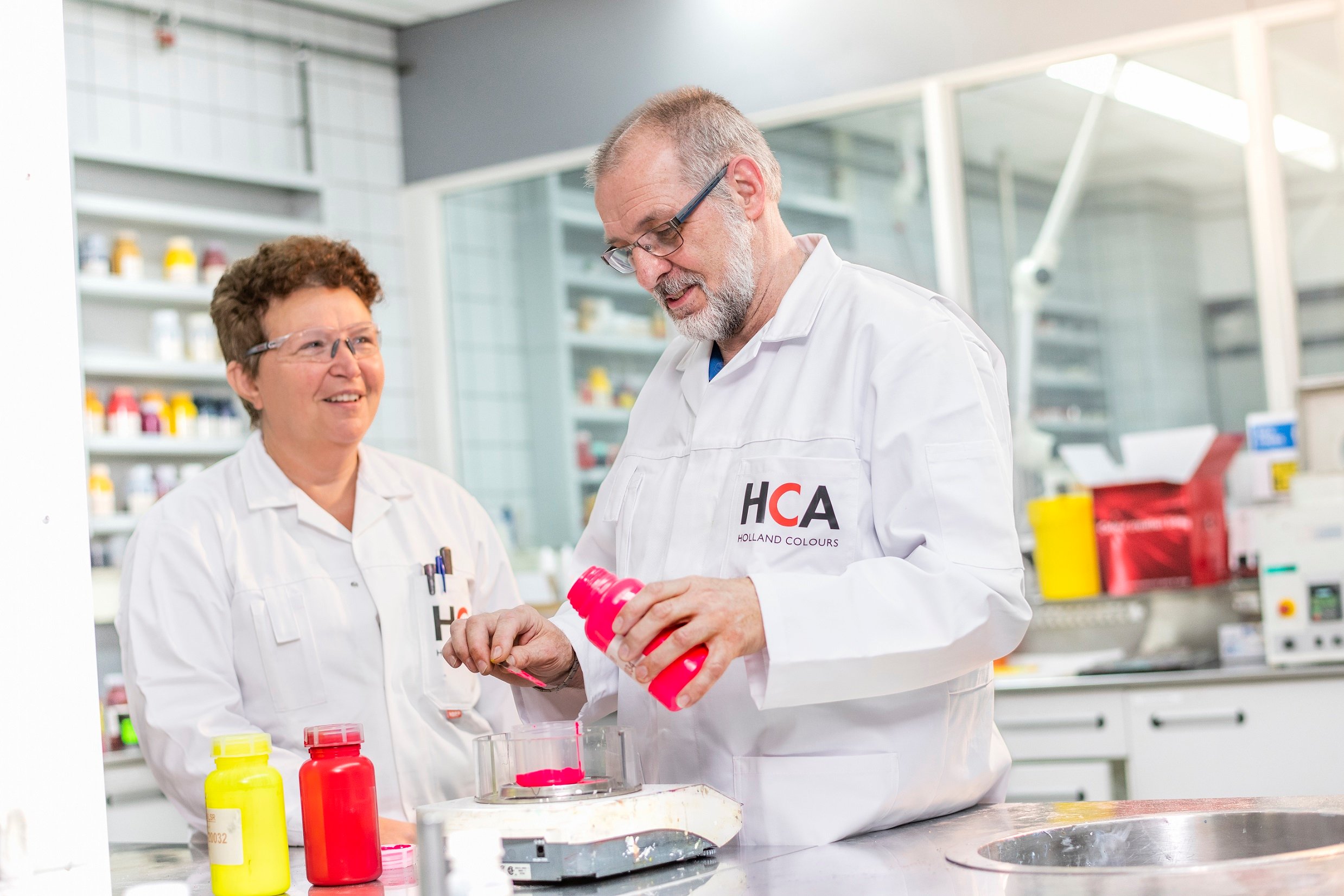 Sustainable and effective
Increase efficiency
During blow molding, existing PET preforms must be reheated with infrared light so they can be blown into the final bottle form. As natural PET resin has low absorption of infrared light, a traditionally long heating time is required.
The FastHeat additive increases the infrared light absorption of the PET bottle preforms. This decreases the residence time in the oven and, therefore, lowers overall energy usage.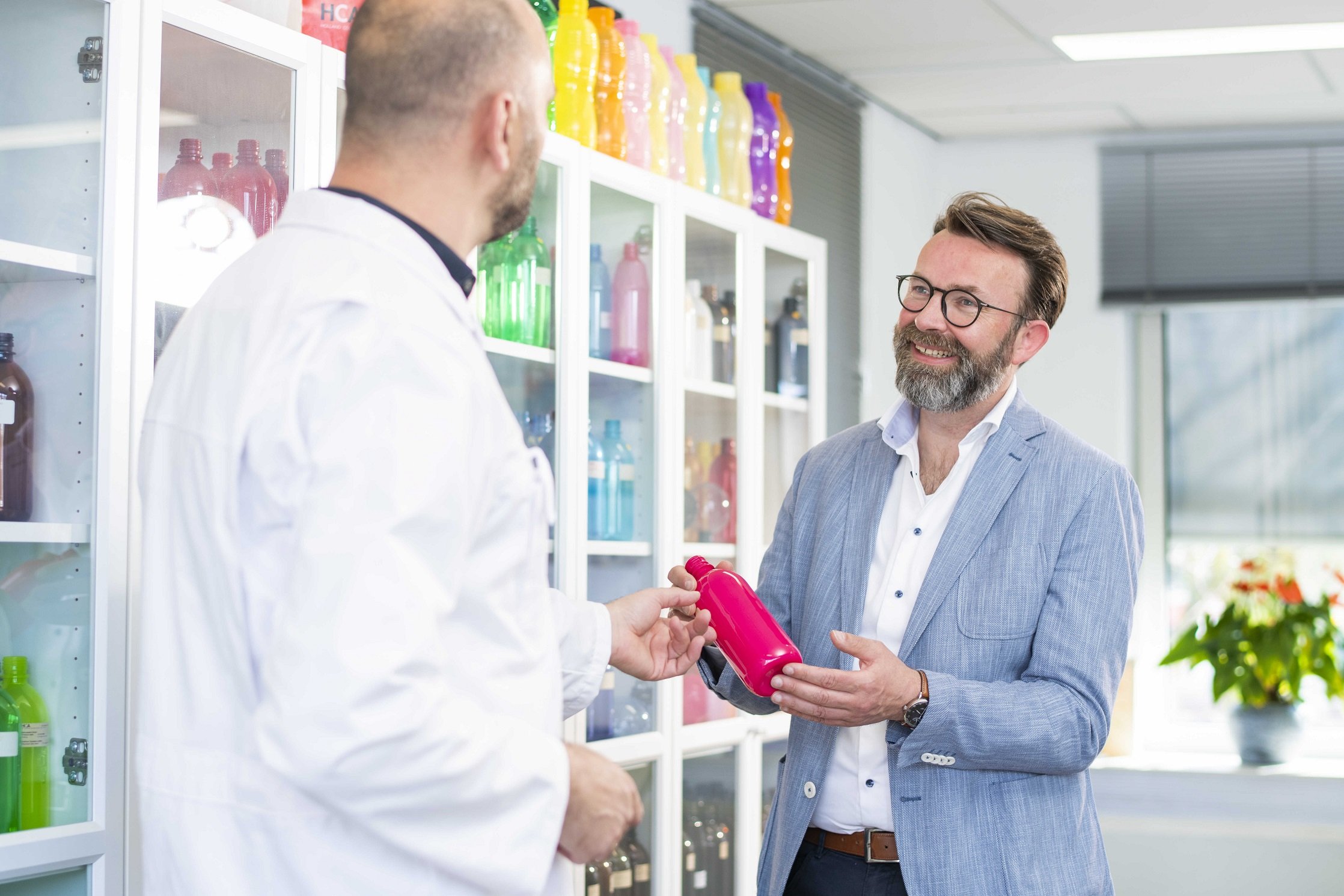 adapt
to stand
out
Frequently asked questions
One of the many essential topics for brands is how to best combine freedom of packaging design with a high level of barrier properties to protect their product's integrity.
An increasing number of products such as milk, yogurt drinks, milk/juice blends and vitamin-enhanced dairy beverages are now being packed in PET bottles with light protection.
As the expert in PET packaging, HCA is continuously looking for advancements which provide an opportunity to improve the cost of packaging production.
Holland Colours' Holcomer Thermostretch series and FastHeat series provide the solution.
To learn more about this topic we asked Holland Colours' Raymond Jongman, Sales Manager EMEA and Hans Werink, Global Product Manager Dairy for their expertise and to tell us all about bottle blowing, the challenges and the solutions available.
Safety and peace of mind
Product stewardship
Our industry-leading product stewardship team will give you peace of mind, knowing that all of our products are up to code. We'll keep you informed and up to date on all relevant new regulatory developments.