Investor relations
Holland Colours CFO Margret Kleinsman announces her resignation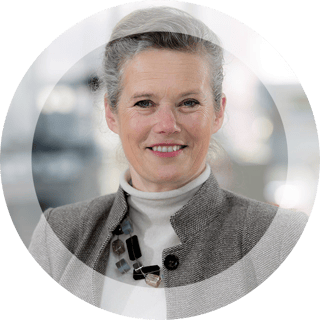 Holland Colours N.V. (Holland Colours) announces that Margret Kleinsman, Chief Financial Officer, after five years with the company, will leave as per January 1, 2020. She will take up a position as CFO of Royal Agrifirm Group.
Chairman of the Supervisory Board Mr. Roland Zoomers: "We regret the resignation of Margret, but respect her decision. The Supervisory Board will launch a search for a successor.''
The Board of Management and the Supervisory Board of Holland Colours thank Margret for her contribution and commitment during her time with the company and wish her every success.

Apeldoorn, October 1, 2019
For further information
Holland Colours NV
Coen Vinke CEO Holland Colours
Telephone: + 31 (0)55 368 07 00
Company Profile
Holland Colours develops, produces and commercializes solid and liquid colorants, masterbatches and additives for coloring building and construction plastics (PVC) and packaging (PET and polyolefins).
Next to serving these global markets, we offer color concentrates for coatings, elastomers and adhesives and other applications. Our technical experts are always creating new color solutions to give our customers peace of mind based on precise color match and color consistency.

Holland Colours is a Dutch company listed on the Euronext Amsterdam Stock Exchange. With committed employee shareholders and operations in the Americas, Europe and Asia, we provide personal local service on a global scale.
Important dates
October 24, 2019 Publication of half-year figures for 2019/2020
June 4, 2020 Publication of annual figures for 2019/2020
July 16, 2020 General Meeting of Shareholders
Holland Colours NV
PO Box 720 | 7300 AS Apeldoorn | Netherlands
Tel + 31 (0)55 368 07 00
ir@hollandcolours.com | www.hollandcolours.com