Corporate
Annual HCA Health Fair
Annual HCA Health Fair returns to Richmond
Last month, the annual HCA Health Fair made its first official return to the Richmond facility since COVID! Vendors from throughout the community volunteered their time and materials to educate our employees about various services and community resources.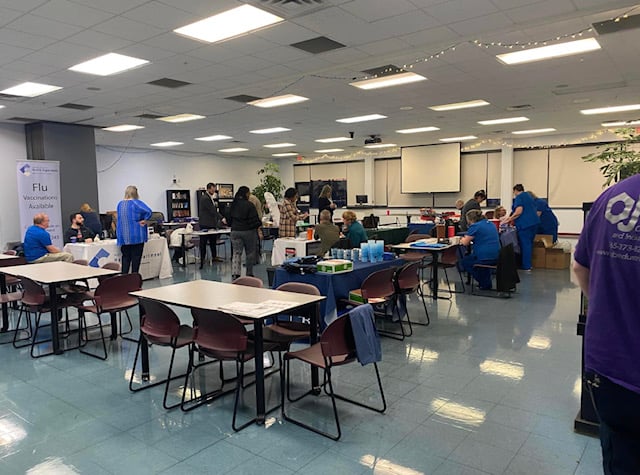 Being healthy is not just about wellness, it is about whole-person health; physical, mental, emotional, spiritual, and financial. For that reason, we aimed to cover all those areas of health and wellness by inviting vendors from many different organizations.

Vendors on hand were:
• Natco Credit Union
• St. Vincent Medical Group
• Morrisson-Reeves Library
• Organic Valley
• Brown & Brown Insurance
• Shepherd Financial
• Wayne County Emergency Management
• VanVleet Insurance
• Mutual of Omaha
• Wayne Co. Health Department
• UMR
• CINTAS
• Wayne Township Trustee
• Community Blood Center

Health screenings ranged from Comprehensive Wellness Profiles, Thyroid Stimulating Hormone, Prostate Specific Antigen, A1C and Hearing Tests to Blood Donation.
Other areas of focus were from fiscal guidance to community resource referrals. All these services were offered free of charge to HCA employees and their significant others.
To make the event interactive and engaging, each employee was given a participation BINGO card to use while visiting respective vendors and asking assigned questions, working to get a "BINGO!" Some employees did not just get a BINGO but covered their entire boards!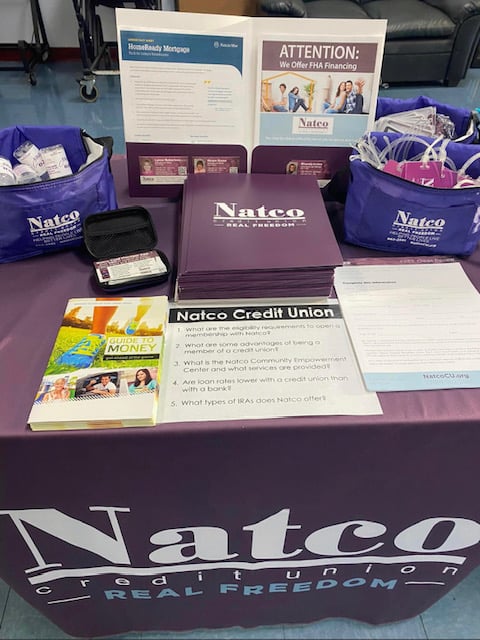 Those that accurately completed and returned the activity card received a prize. We had 28 employees with a BINGO! All prize winners were awarded an electric handheld massage gun.

To commemorate the recent loss of longtime HCA team member Kimberly Lawrence, the Blood Drive brought to us courtesy of Community Blood Center was conducted in her honor, as she was a great supporter of blood donation and personal blood donor herself.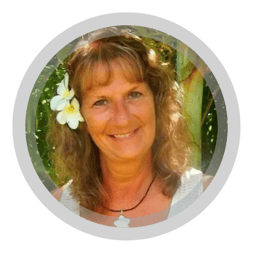 We had a great turnout in her honor with 15 donations and hope that we made Kim proud!
This event took lots of planning and preparation, so we are incredibly pleased that it went off without a hitch. We received a wealth of positive feedback from both employees and vendors following the event.
Next year, our goal is to have enough participants to bring back the Mobile Mammogram Unit, offering screenings to all staff and their significant others needing this service. We also hope to bring back hot and fresh breakfast options to enjoy after the pre-blood test fast and to build camaraderie.
With great planning and employee and vendor feedback, we intend to consider all suggestions to make this event even better in the future, and hopefully increase employee involvement to further support building and sustaining healthier lives!
Helping hands
A big thank you to the Richmond location HR Department! Thank you for renewing this very valuable day for the HCA employees and their partners!



Contact us
Other Ideas?
If you have any suggestions, or would like to propose other charities that would be interested, please get in touch!