Building and Construction
DIFFUSE RANGE TO CONTROL LIGHT SCATTERING WITH POLYCARBONATE PANELS
Taking care of the environment is a responsibility that Holland Colours embraces. We offer a wide range of solutions to improve the consistency and quality of recycled plastic.

But next to recycling, there are other technologies that can be used to create a positive impact. A good example of this is LED lighting, which helps reduce carbon emissions.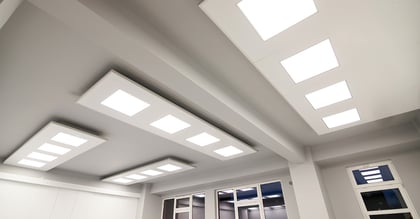 Like LED, many modern, sustainable light sources have gotten increasingly brighter but so has glare and harshness, which is not always optimal.

Holland Colours has developed a solution for this with our Diffuse range – a solid additive for Polycarbonate sheets.

With Diffuse, light sources can be very bright but also extremely soft which is a perfect combination for both residential and commercial lighting design.

For more information on how the Holland Colours Team can help you, please contact us.