Building and Construction
Flexible pvc solutions and expert advice for conveyor belt manufacturers.
From airport baggage handling to the retail, food and beverage, food processing and manufacturing industries, through to distribution centers and even the treadmill in your local gym, the world runs on conveyor belts.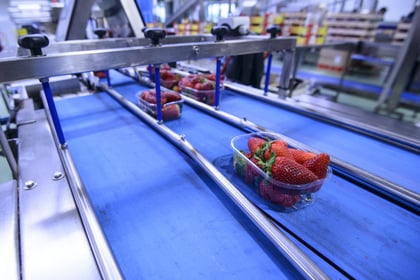 The colorant you choose has a big impact on product strength, wear-resistance and color-fastness, as well as production issues like processing temperature and shrinkage rates. So it's important to make the right choices early. Costs increase when decisions about colorants are taken late in the product development and manufacturing process. We can help you make the right ones to deliver a top-quality product.

The highest level of service
We use the best quality pigments to color flexible PVC conveyor belts. These pigments ensure maximum lightfastness and optimal resistance to fading. We also set rigorous quality standards to guarantee batch-to-batch consistence. The result is carefree processing and high quality, consistent output, time after time.

Holcoplast for flexible PVC conveyor belts
Holcoplast is a range of maximum loaded, fully dispersed plasticizer pigment pastes that can be used with several types of plasticizers (monomeric or polymeric), depending on the application. Holcoplast benefits include:
• Maximum pigment loading
• High degree of dispersion
• Easy handling
• Economical in use
• Designed to work with various plasticizers
• Phthalate-free options compliant with FDA/BfR regulations


Reliable coloring time after time
When heated to around 177 oC, the plastic and Holcoplast plasticizer pigment paste dissolve into each other to create a flexible, permanently plasticized solid product. At the same time, Holcoplast's highly dispersed pigments ensure high color strength. Holcoplast colors are based on DINCH, DOTP, DINP, DIDP plasticizer, and we're happy to supply other plasticizers on request, including FDA-accepted polymeric plasticizers.

Wide color choice and easy dosing
As well as the standard Holcoplast color range, we can create custom-made colors and RAL colors – just ask – and we can match the colors in plastisol or any other material to your specifications. Also good to know is that Holcoplast pastes can be pumped, for automatic dosing, and they comply with today's demands for high tolerances on color, color strength, viscosity, and density.

More Holcoplast benefits at a glance
• Part of a broad product portfolio supporting one-stop shopping
• Our in-house labs offer experienced and knowledgeable support
• High reproducibility due to tight specs
• Compatible with a wide range of plasticizers
• Fast, flexible, and economic setup shortens production lead times
• Mix your base colorants yourself, in line with your timing and volume needs
• Minimize stock levels by only holding base colorants

Contact us to get to know more about our coloring solutions for flexible pvc and how we can provide the right RAL or Pantone shade for you!